Over the past few months I've been experimenting with coloured veg-tan leather. After few trials and purchases from different supplier, I'm happy to say that I have found such leathers.
My criteria is simple, high quality. Smooth and supple 'hand', burnished flesh side, rich aroma are some of the characteristic of such leather.
When crafting bags with these coloured leather, special consideration needs to be given in regards to finishing the edge. There are two ways of finishing edges, coating with special paint or hand burnished. I have opted for hand burnished method. I believe this is the only way to finish bags made of vegetable tanned leather. The end result provides rich and three dimensional looking edge that cannot be replicated by just simply painting it.
For now I have chosen Dark Chocolate and Cognac colour to compliment the existing natural veg-tan. There will be more colour coming, I'm still trialling them and will release it once I'm happy with them.
As always some photos: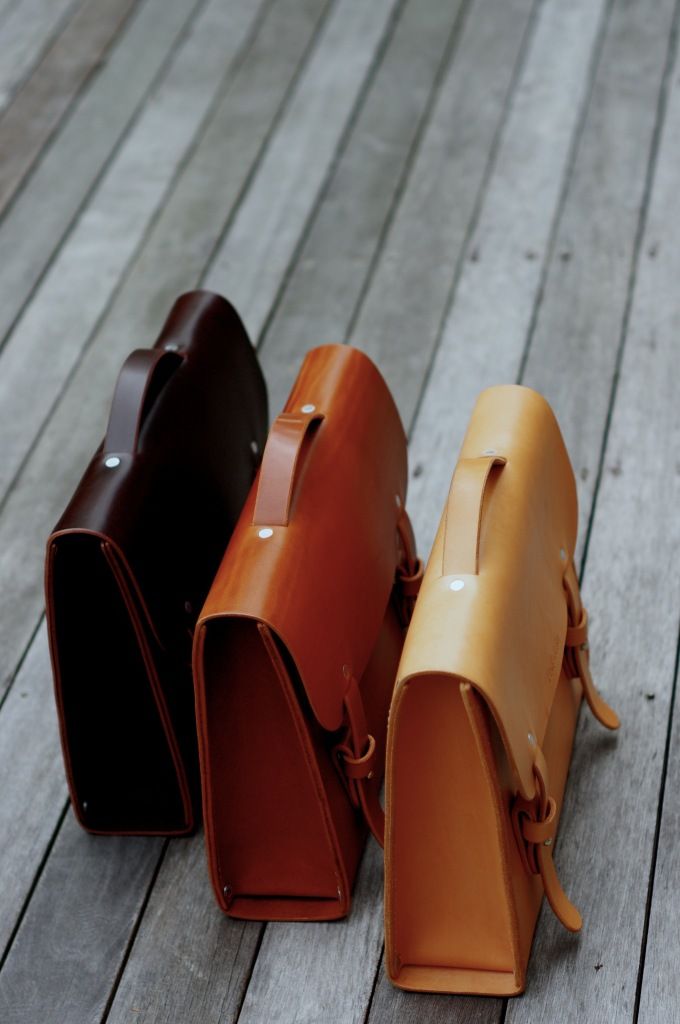 Dark Chocolate, Cognac and Natural
Front View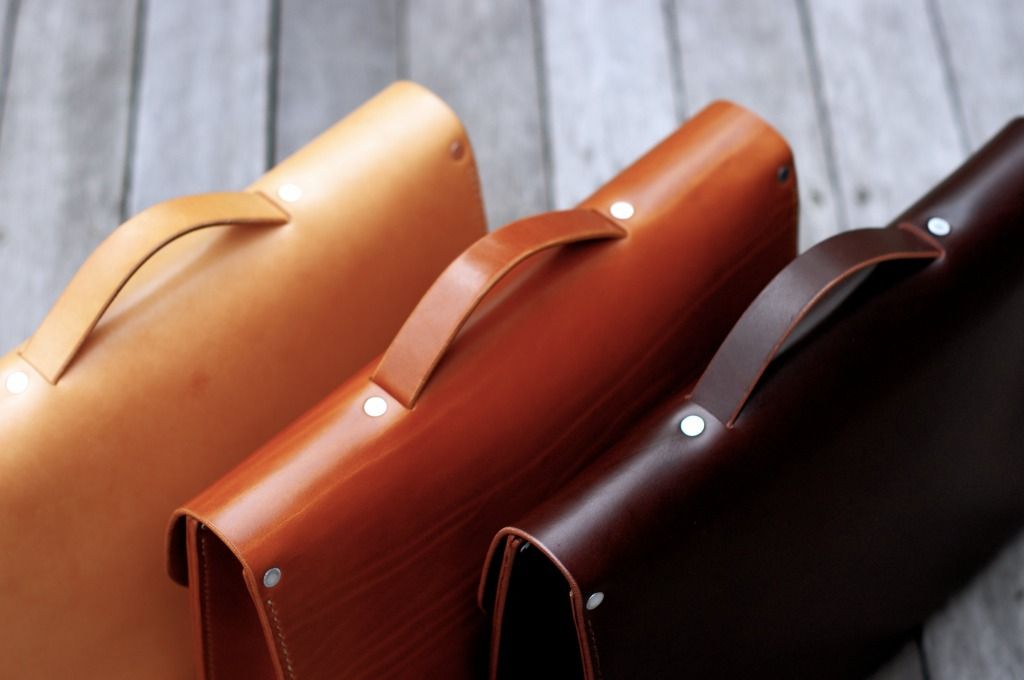 Detail View