I found myself doing some smaller projects lately, this is a great way to recycle some of the leftover leather from a bigger project as well as honing attention to detail skill.
I've always wanted to make myself a belt from a vegetable tanned leather. The opportunity arise after completing
Project Messenger/Backpack
. I had a scrap cut of perfect length leather suitable for belt. I wanted the belt to be clean and as simple as possible with minimal work done to the leather.
To preserve the thickness appearance I chose to skip the bevelling process, sanding and burnishing the edge smooth is more than sufficient for this purpose. Center bar buckle is chosen so the belt can be worn without keeper. Fastening is done with copper rivet and one line of stitching. Finally to complete the look and increase practicality, I smooth out and burnish the flesh side, this also gives a more uniform look with the edge.
As always, photo of the completed belt:
The belt
Shot of buckle fastened with stitching and copper rivet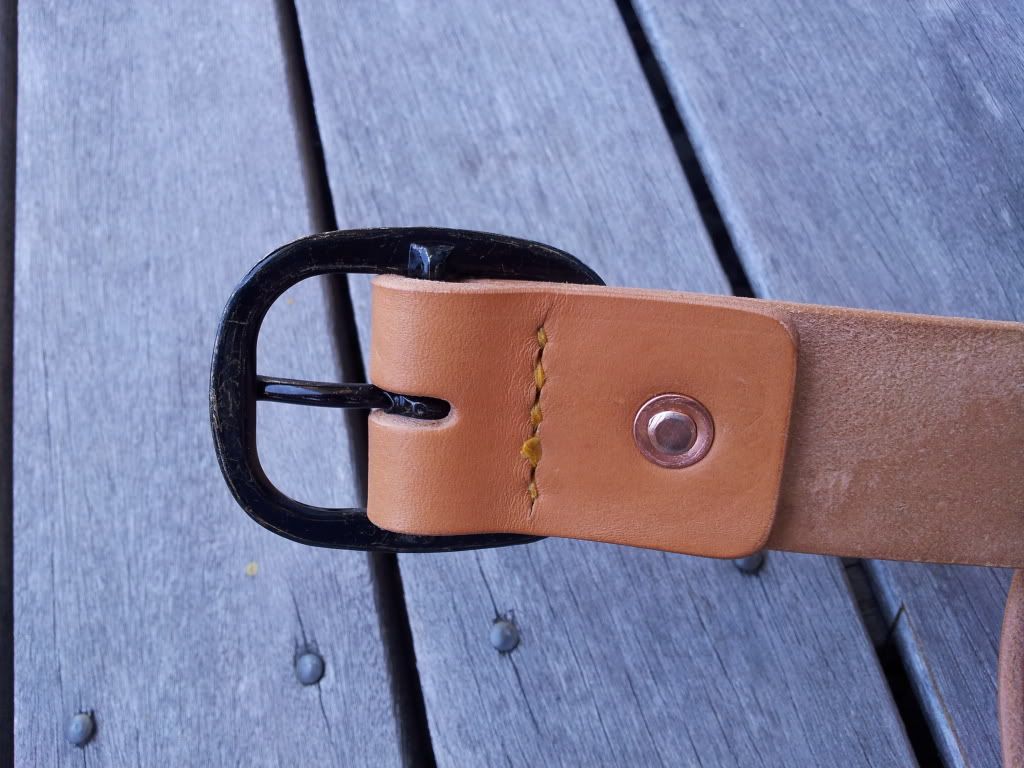 Rear shot of the buckle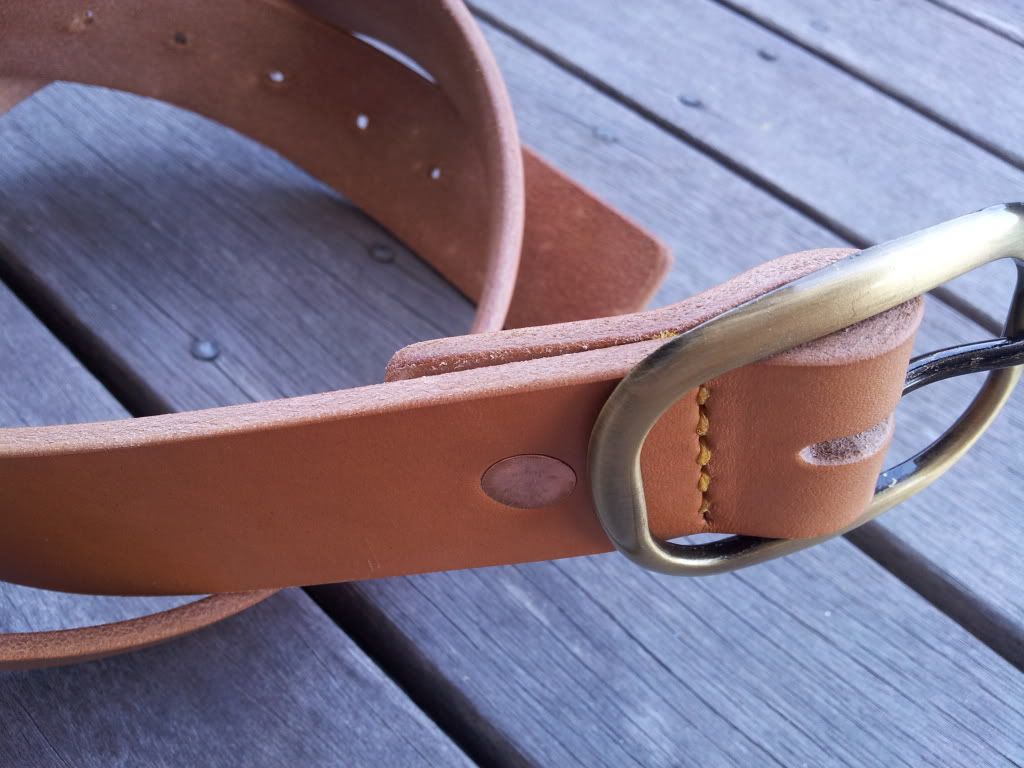 Side profile of the belt