I was recently commissioned to built a messenger style bag that can be double duty as a backpack.
The bag is to have a center strap wrap-around with buckle closure. The strap is removable for carrying both messenger-style and backpack. To achieve this, I've used square ring on each gusset for messenger style and D-ring incorporated in the center strap for backpack.
The strap is one very long piece, looping is done with two conway buckle. For comfort, I also built two shoulder pad.
Handle is added for carrying as briefcase and finally Internal divider with two pockets and pen holder is sewn inside the bag.
As always, photo of the completed bag: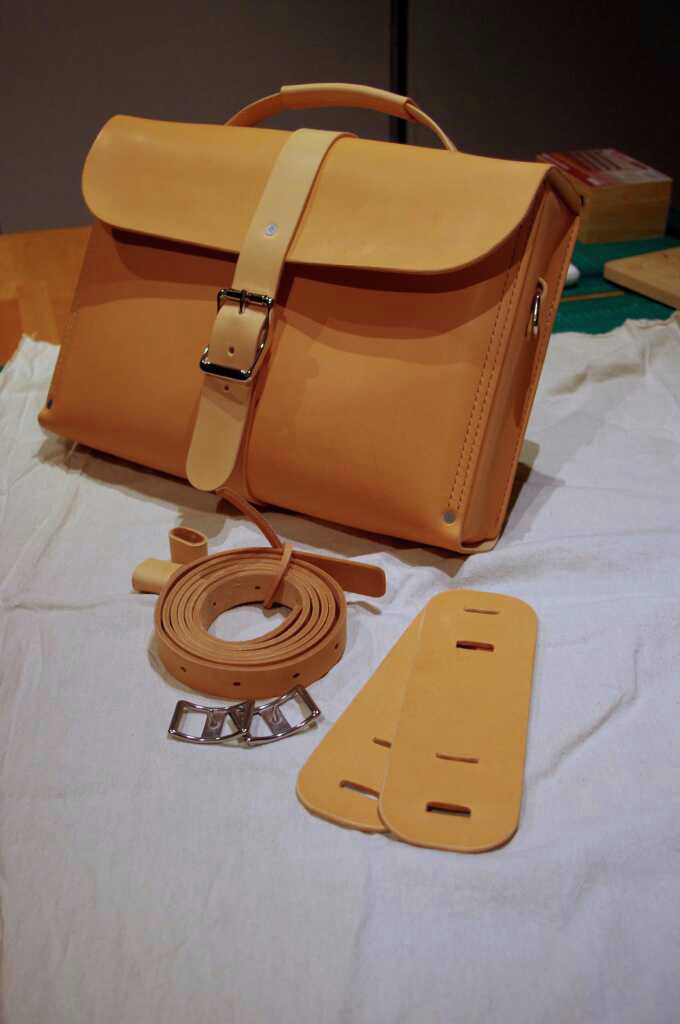 The bag with the straps part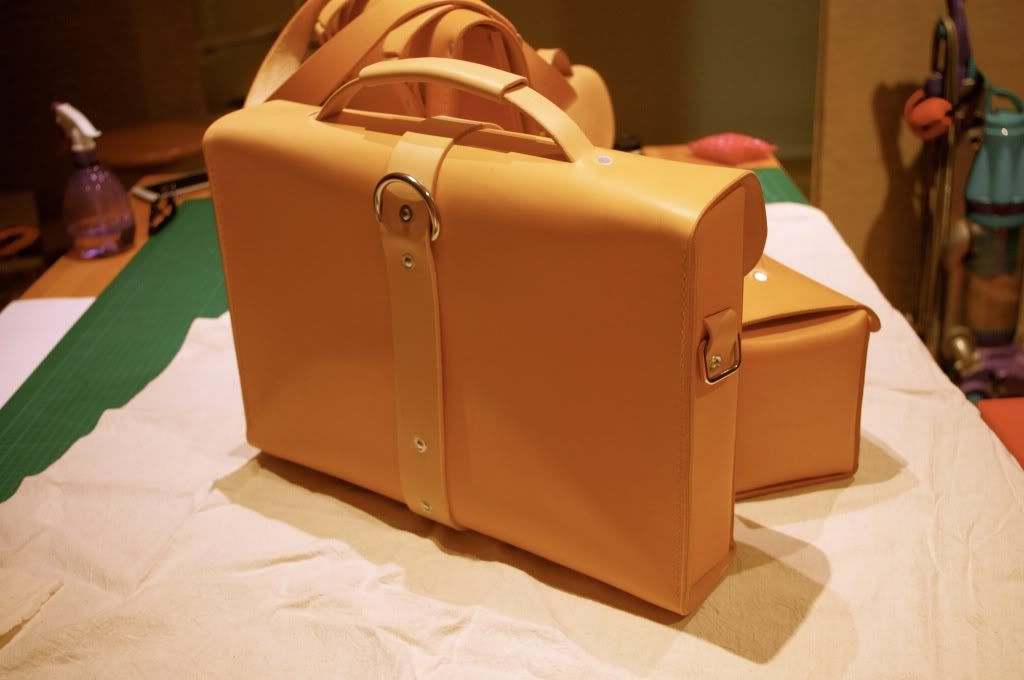 Rear section of the bag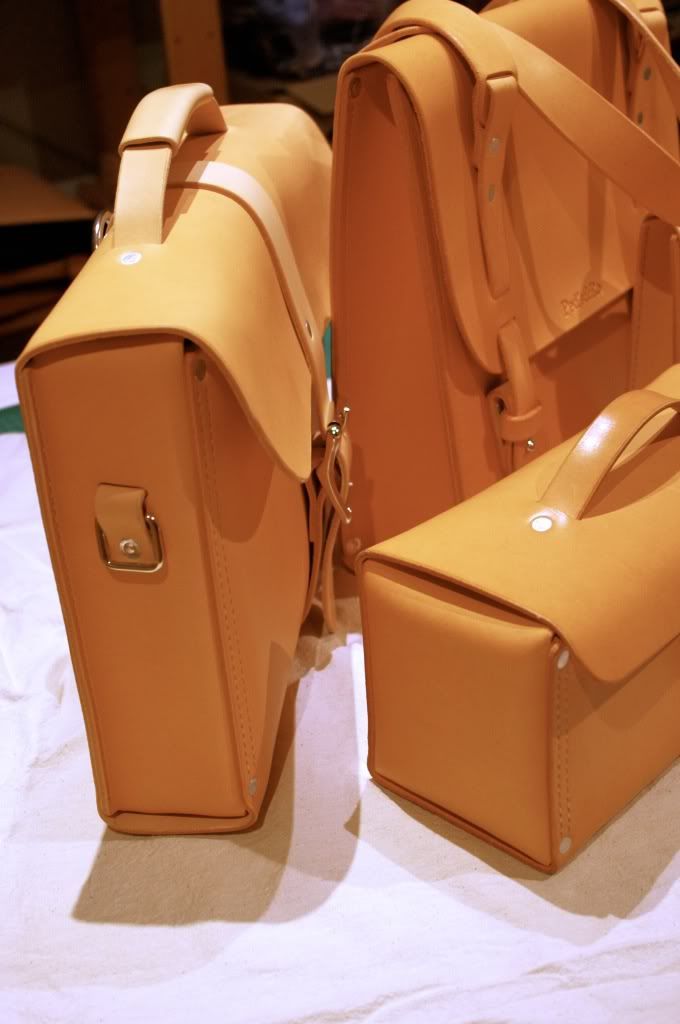 Side shot
Family photo :)