Originally I had the intention of making a backpack for my daughter, upon assembly, the size was still too large for her. I decided to turn it into a mini tote instead.
To minimise the weight, I used thinner leather measuring at 2 - 2.5mm. Construction is simpler than the original tote. Rivets is only used for the bottom portion. The handle is one piece of leather and the closure is single instead of double.
The adaptation works extremely well and looks well-proportioned. Size is just a tad smaller than the most famous tablet. It will be plenty of room to carry daily necessities.
As always photo of the completed bag.
Side Shot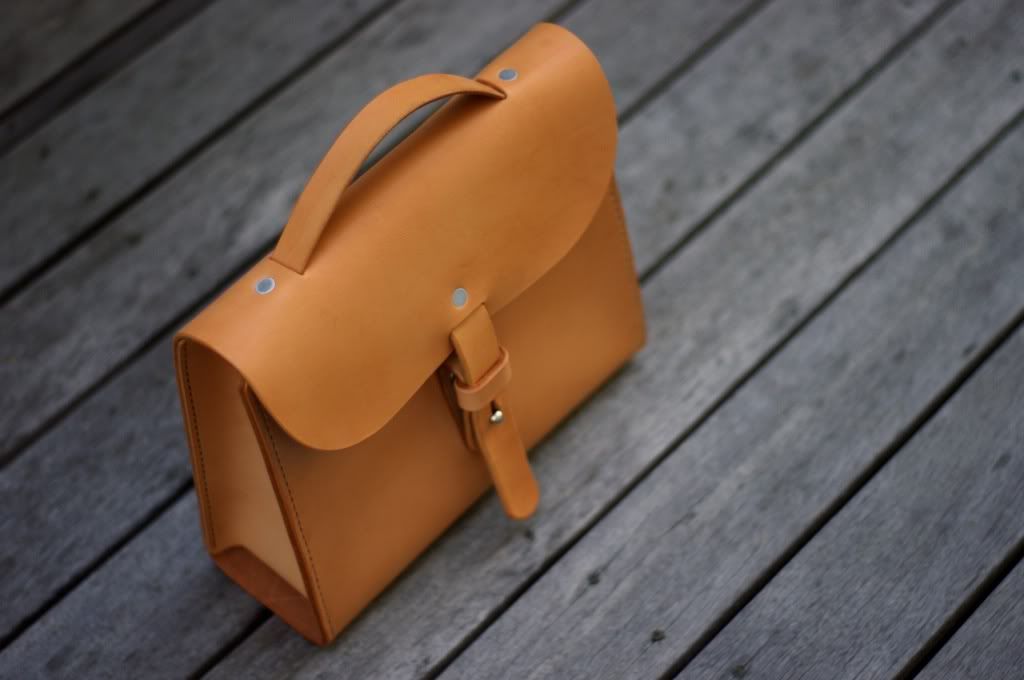 Top Shot
Back Shot