I have been thinking for a while of redesigning the
'Tool-Box'
bag
I made a while back. I really like the form of the bag, it has enough space to bring essentials for office dweller, i.e: Your lunch, keys, sun-glasses and other loose items. It's also very compact and forgiving to other commuter on the bus or train.
I had that chance last week. First up is to re-jig the sizing, I want the bag to have a slightly different ratio, this will (in my opinion) gives the bag a more appealing form factor, this also makes the bag smaller. Second is handle and closure placement, I want both of them to be more integrated for cleaner look, this is to complement the new leather.
Construction method is very similar to the first model, one long piece for the body and two gusset for the sides, standard for my line of bag. I uses aluminium rivet this time, I hand brush the rivet before fastening it for that worn look. Stitching is done with standard saddle-stitch this time.
There is no shoulder strap or wrap around strap this time. I wanted a clean and simple bag.
As always, some photo of the finished product.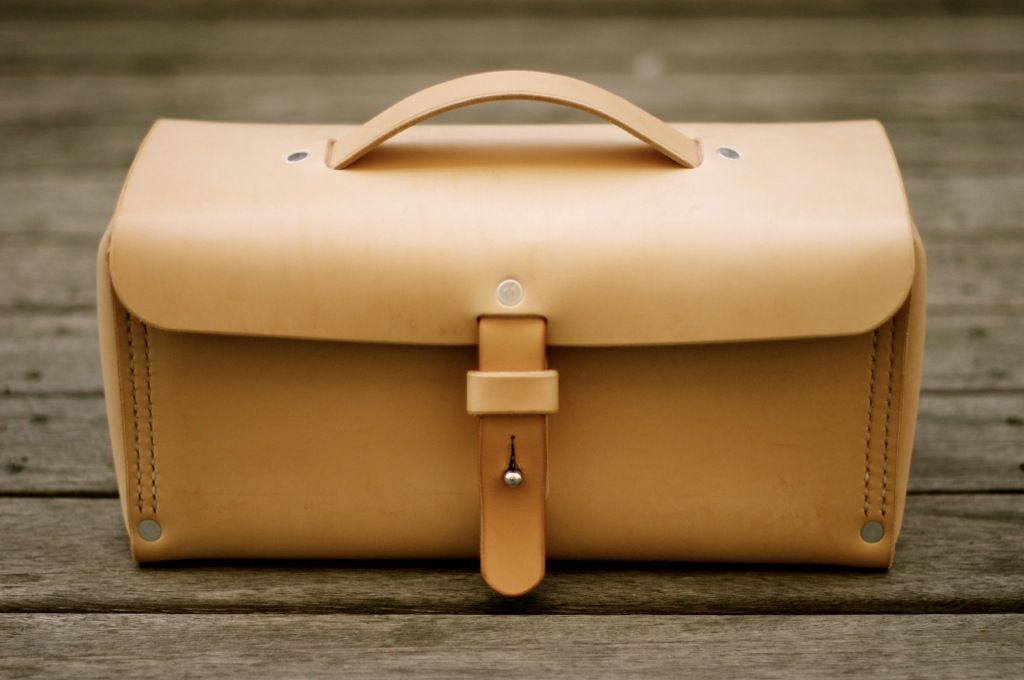 Front
Top
Side Profile
Side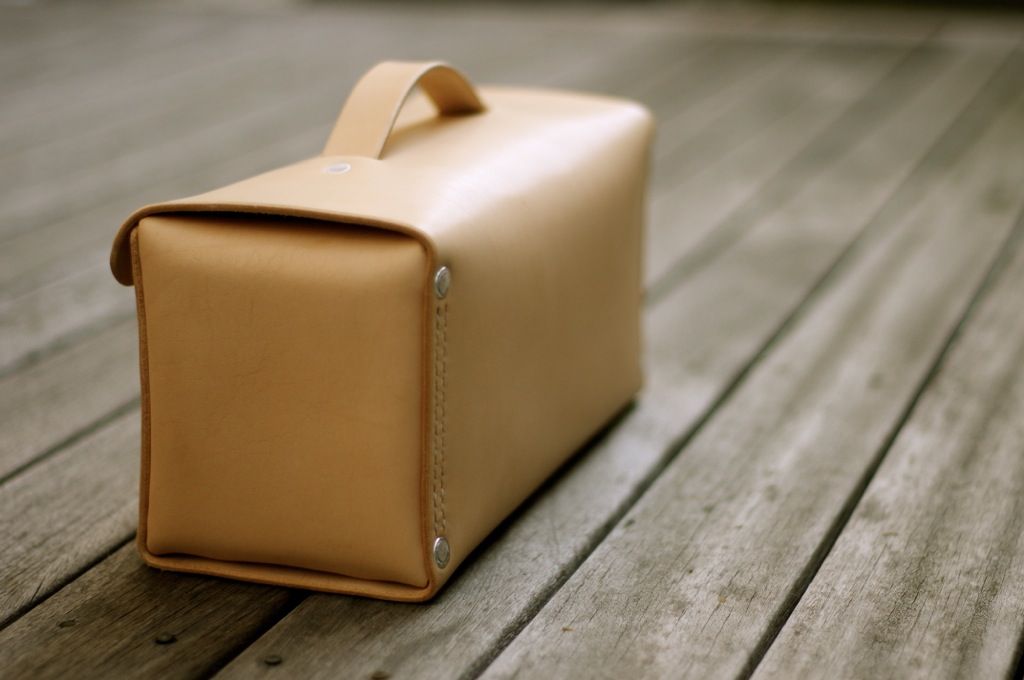 Back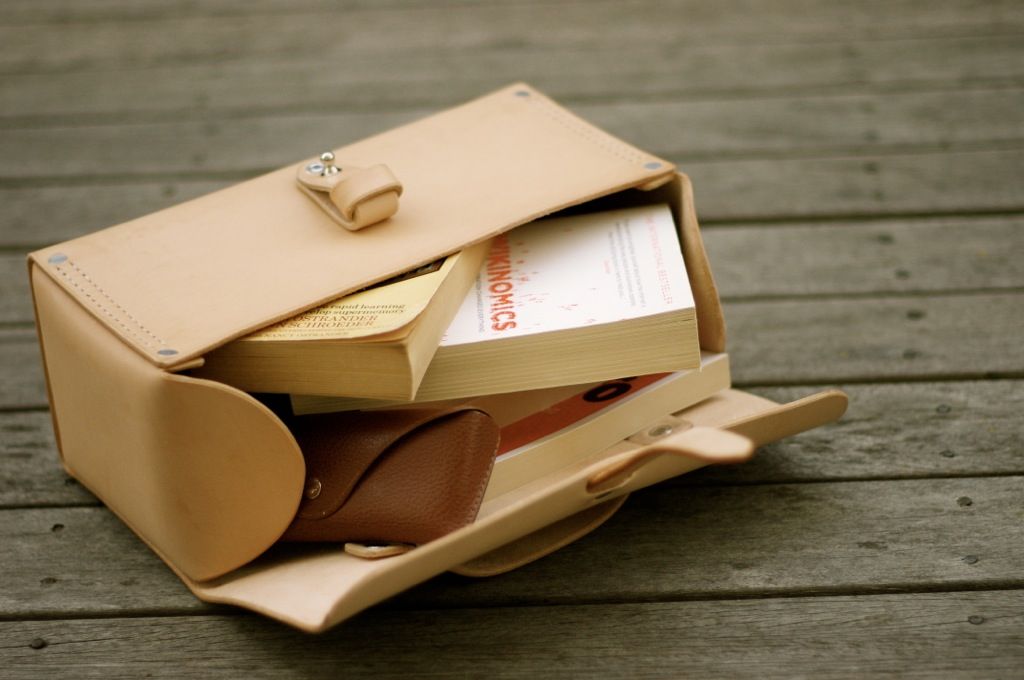 Inside
Closure details