The idea came about after our bubbly husky passed away. I wanted to make something to remember him by and what's better than a customised leather collar. While at it, I also made two collar for my rough collies.
I recycled the hardwares from their existing collar. It's heavy duty and looks very aged which is perfect for the project.
Construction is simple, aluminium rivet and few rows of stitching. To finish it up, I embossed their name on the leather.
As always, some photos of the finished project.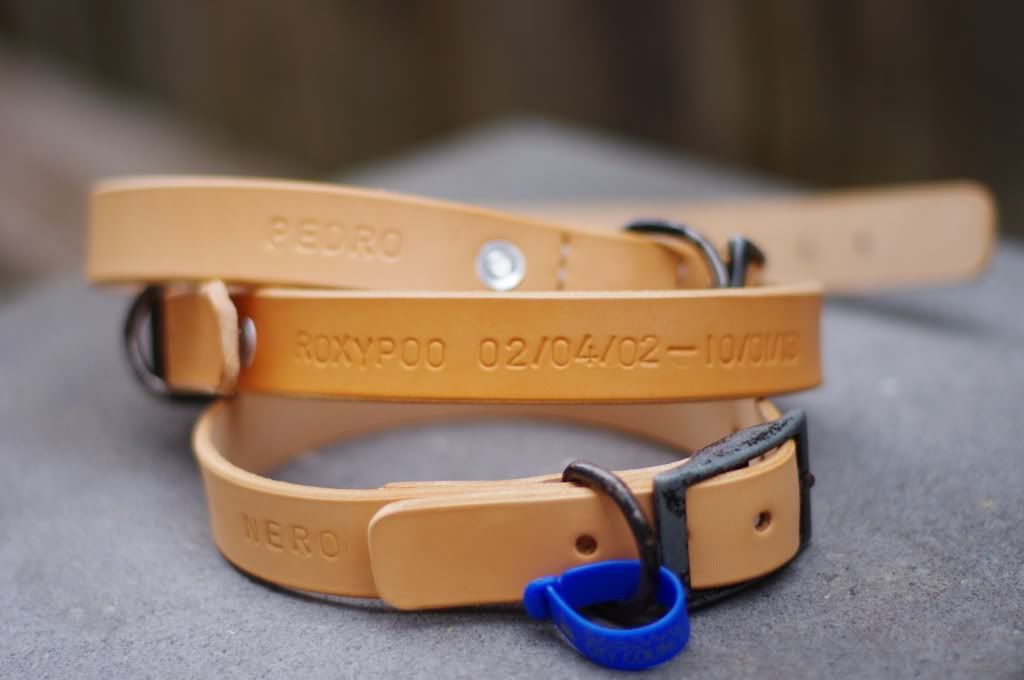 Embossed name
The rivets and stitching
Detail shot of the hardware