Kimmi is our portrayal of the classic leather satchel. Its design and construction is heavily influenced by minimalist theme. 
Entirely handcrafted from natural Scandinavian vegetable-tanned hides, linen thread and aluminium rivet. The colder climate of Scandinavian country and teamed with industry's best tanning practice, the hides has an exceptionally luxurious feel that will get better with age.  
As per all our Signature line, it is constructed with 3.5mm /10 oz leather that provides the perfect foundation for the distinctive structure.
The bag is envisioned with urban excursion as its natural environment. Single undivided internal space provides plenty of space for everyday neccesities, be it a laptop, books, tablet, notebook, lunch box, Digital SLR and anything else in between.
Kimmi is distinctively simple.
Front look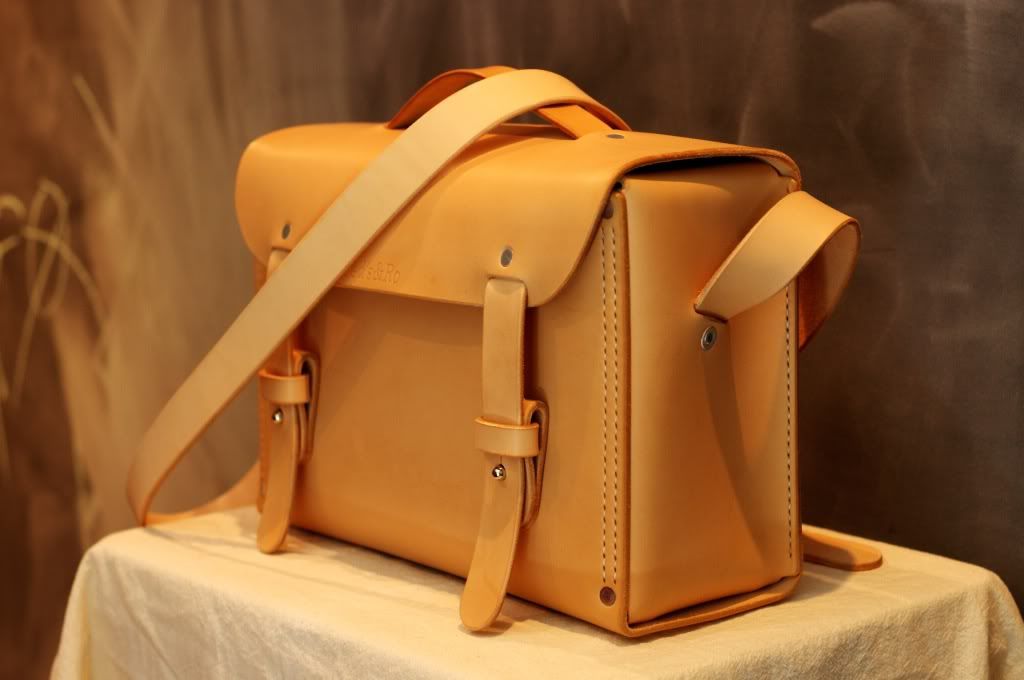 Side look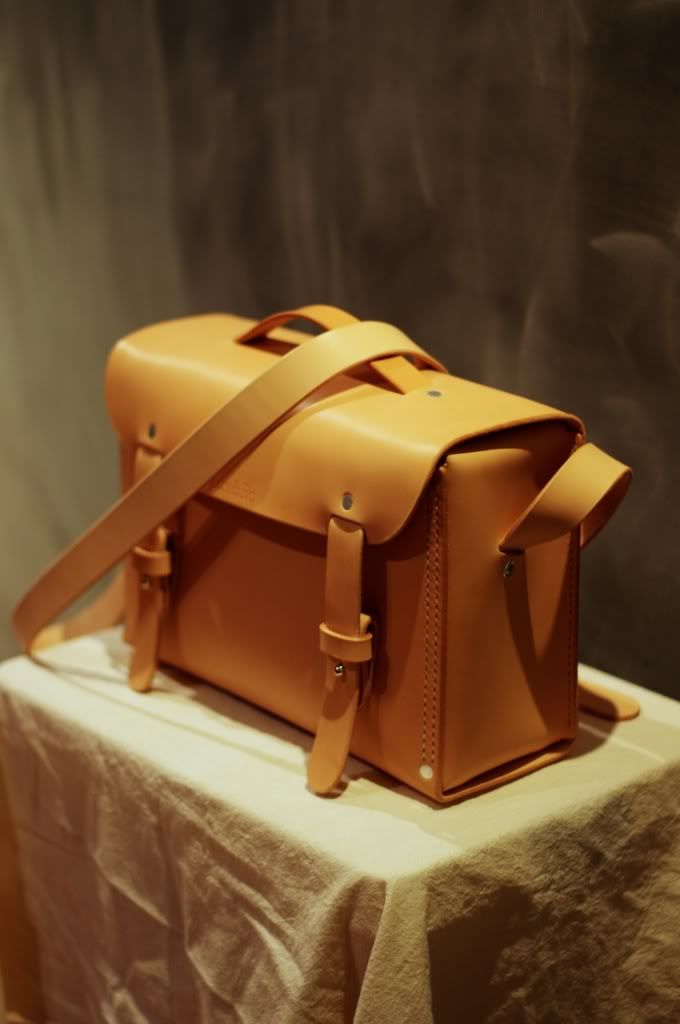 Side look
Back look
Buckle detail