I was recently commissioned to create a strap for a panerai watch. I understand that there are tons of straps for the band in the world wide web. I wanted this to be unique as well as minimalist in style.
My research suggest that most of the straps in the market are thick (5mm and more), usually double layered and somewhat longer to give that long tail effect. There's also a few that's made of vintage leather which is famously known as 'Ammo Strap'. The execution of the 'Ammo' type really resonate with me. Some of these straps is done minimally to really show the character of the leather which would have begin as a typical vegetable-tanned leather.
Drawing inspiration from this 'Ammo Strap' I proceed to create the strap. Each part of the strap is minimally constructed from one piece of leather, chemical adhesive was excluded from the process. At 4mm it's far from the thickest strap out there, quite the opposite as a matter of fact. This should make the strap very supple and easily conform to the wrist. Since there will be no lining the flesh side is smoothed. I'm very excited to see how the strap will age with use.
Photos of the finished strap: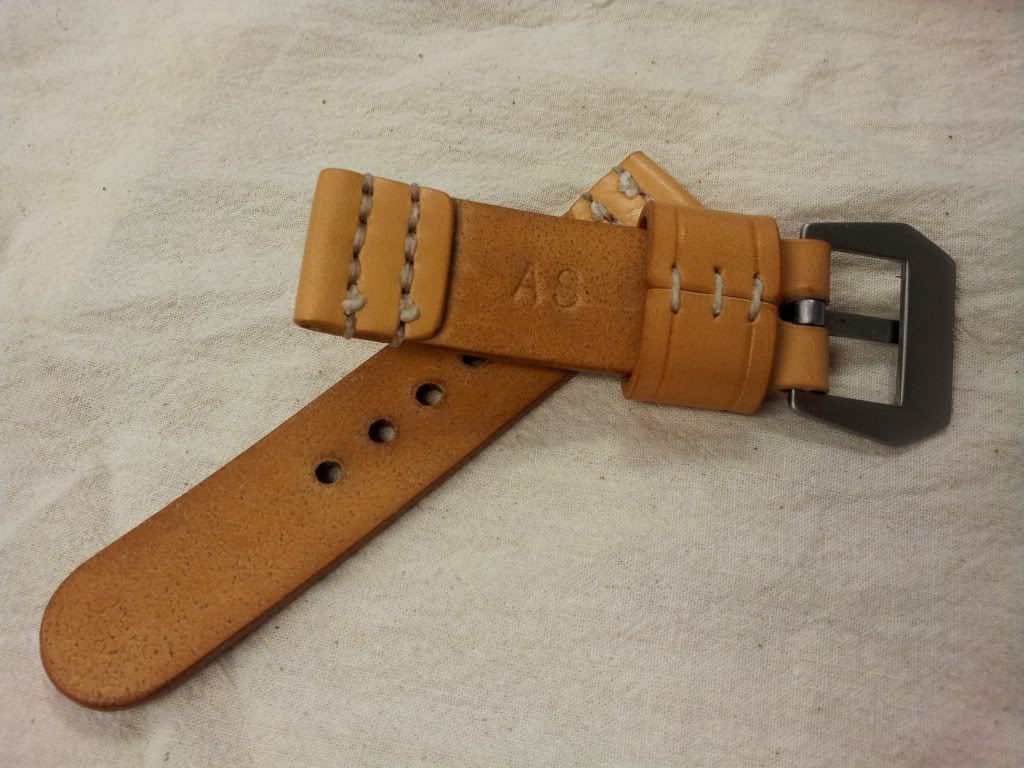 Monogramming on smoothed underside