It has taken me a while to finalise the design for the second tote bag. This is a commissioned piece for a good friend and I want to make sure the standard is high. I made a prototype beforehand to test how the shape and function will work out. I initially encountered some problem with handle placement but was resolved for the end product.
As per my other design, the approach is minimalist and functional. The main body consists of one large panel that made the front, bottom, back and flap and two gusset panels for the sides. The pieces is secured by using aluminium rivets and a single stitching line on each corners.
The handle is made of three different pieces. This is to accentuate the bag and also introducing some signature on my line of bags. The leather pieces for the handles has also been hand oiled and waxed, giving it a different hue from the bag's main body. It works brilliantly in term of aesthetics and function. The different colour tone gives the bag a multidimensional look and the width of the main handle works well when carrying the bag on the shoulder.
It's a well balance bag that looks sturdy and soft at the same time. It's also the first time I used the new Scandinavian leather. It's an absolutely beautiful leather to work with which shows at the finished product. I envisioned many derivative from this versatile design. Stay tuned.
As always, some photos of the finished product.
Tote bag design no. 2
Side profile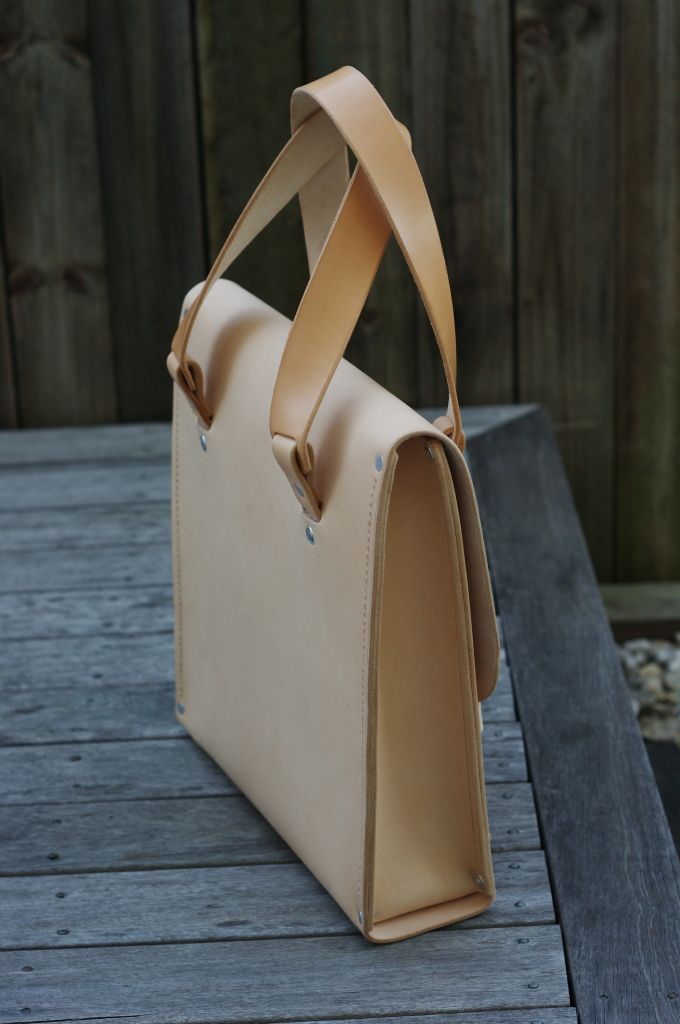 Side profile
Back handle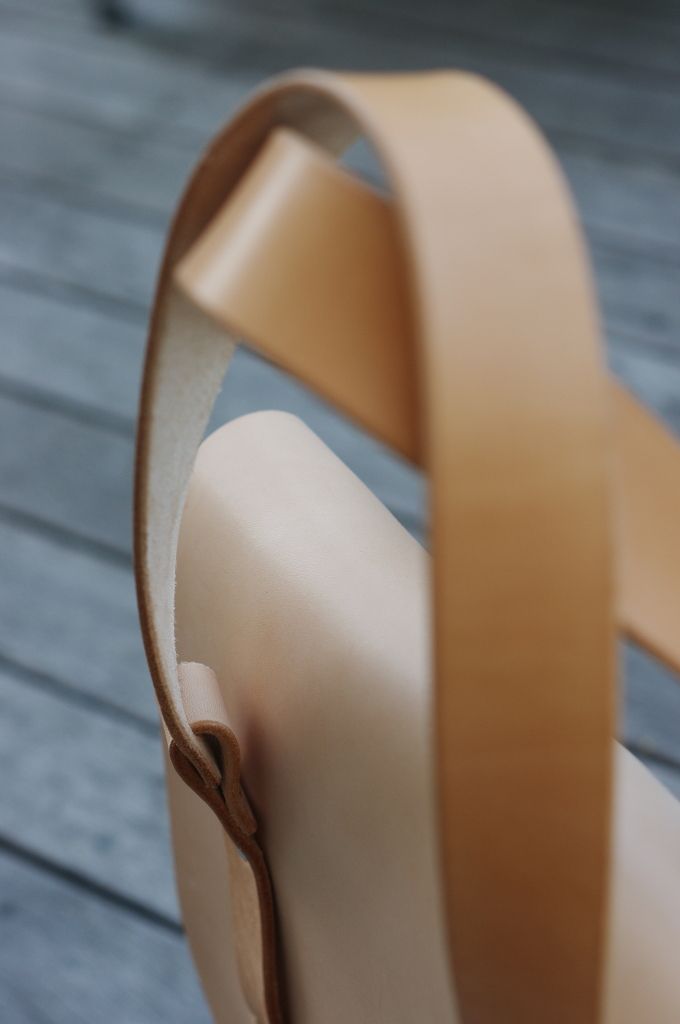 Handles details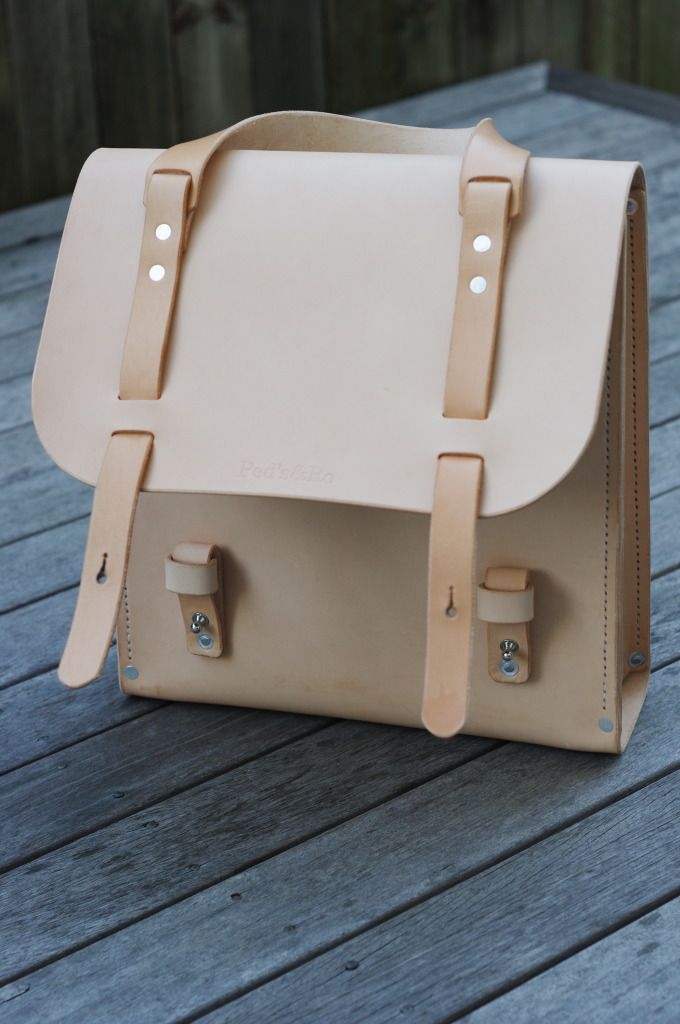 Open
Inside Shot
Family Shot