In this section I would like to show how to remove Quick-set/rapid/double-cap rivet. As the rivet is fairly soft, it's actually quite possible to remove them once they are set. This method wouldn't work with solid rivet.
The tools needed is fairly simple:
1) A flat headed screw-driver, with blunt edges
2) A Plier
3) A Pincher tool
Here's the photo to illustrate the steps:
Already fastened rivet securing two leather pieces
Insert flat headed screw-driver to create space
Side view of the screw-driver in action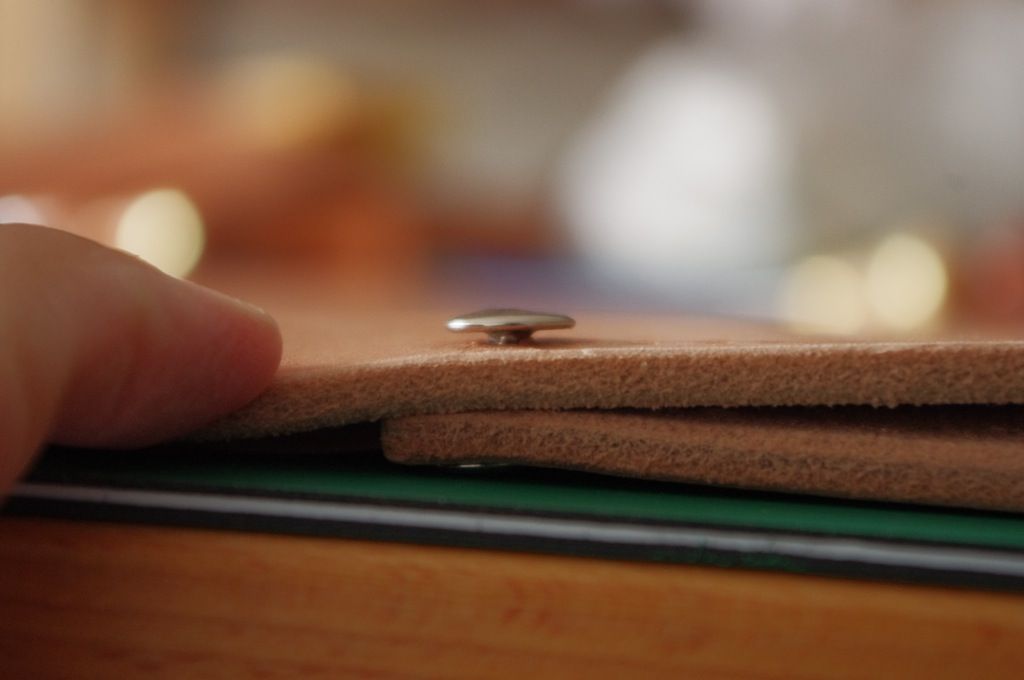 Space created for the plier to do its job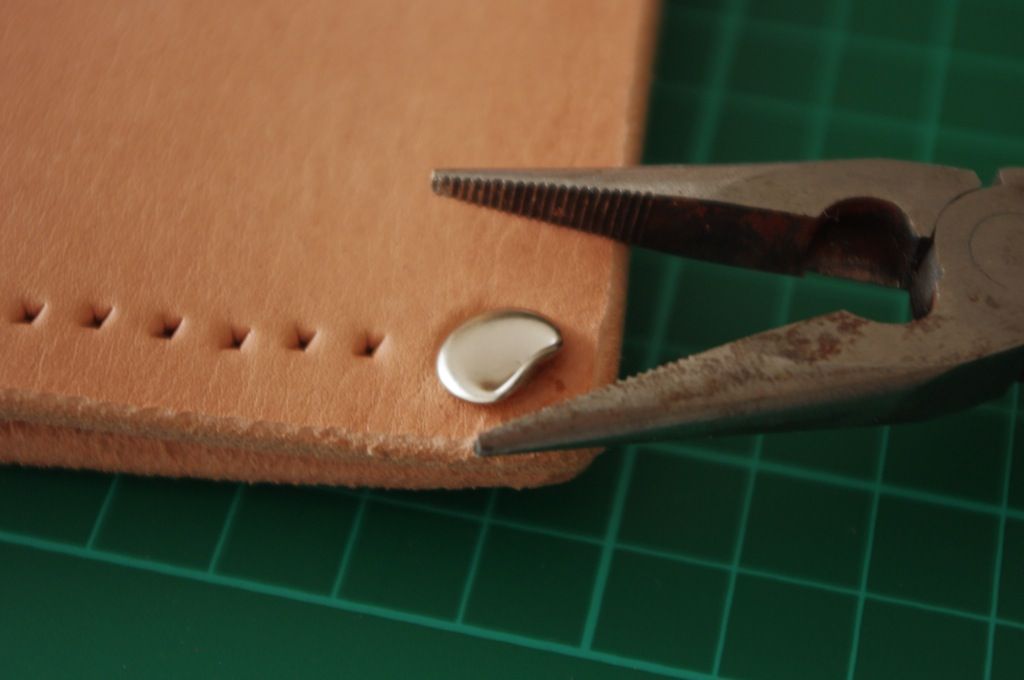 Bend the rivet head with a plier
Side view of the bend rivet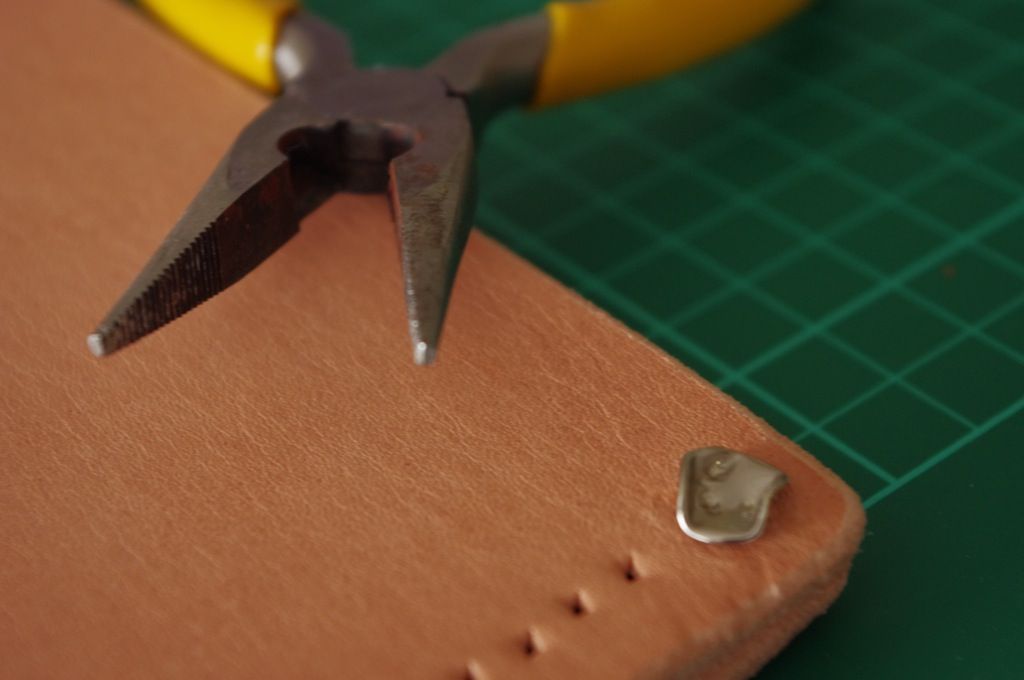 Bending completed
Pincher is ready to do its job
Position the pincher around the rivet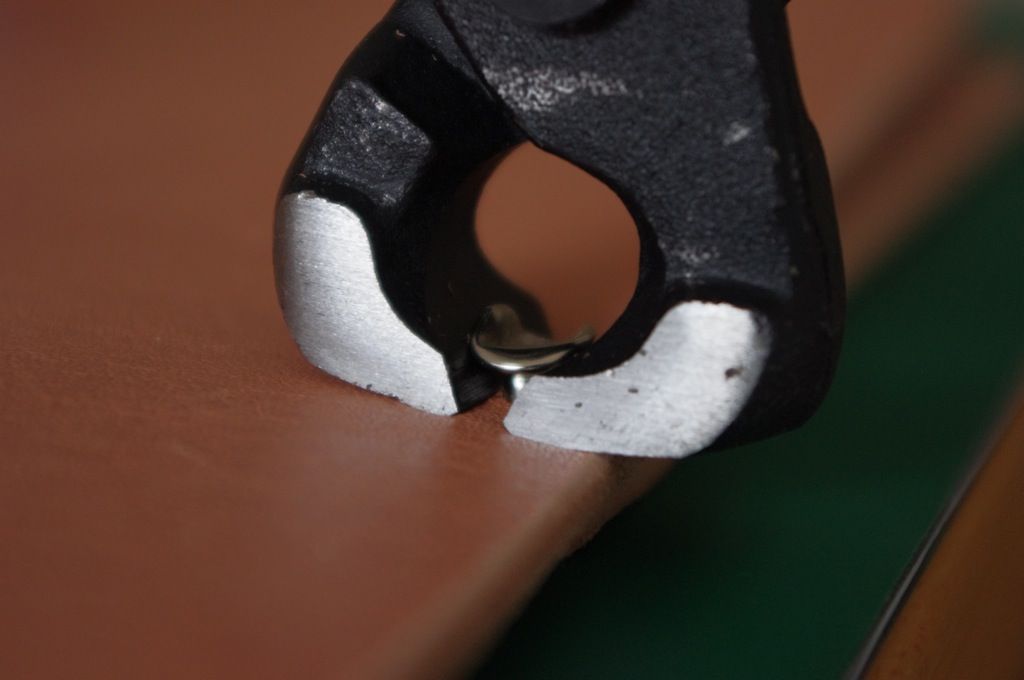 Ensure no leather is on the way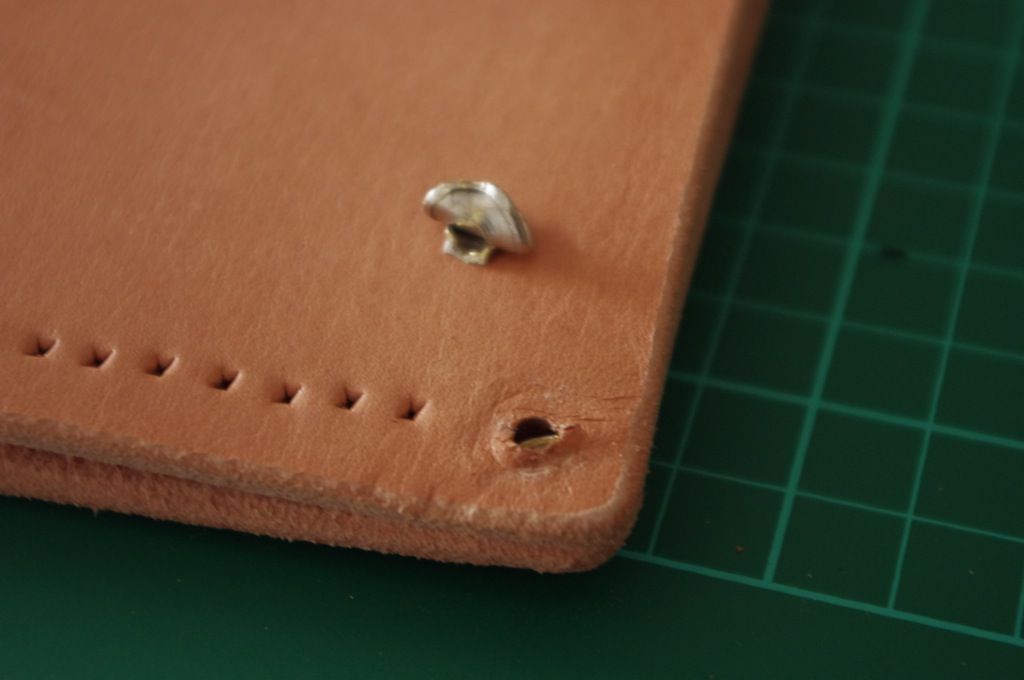 Rivet head removed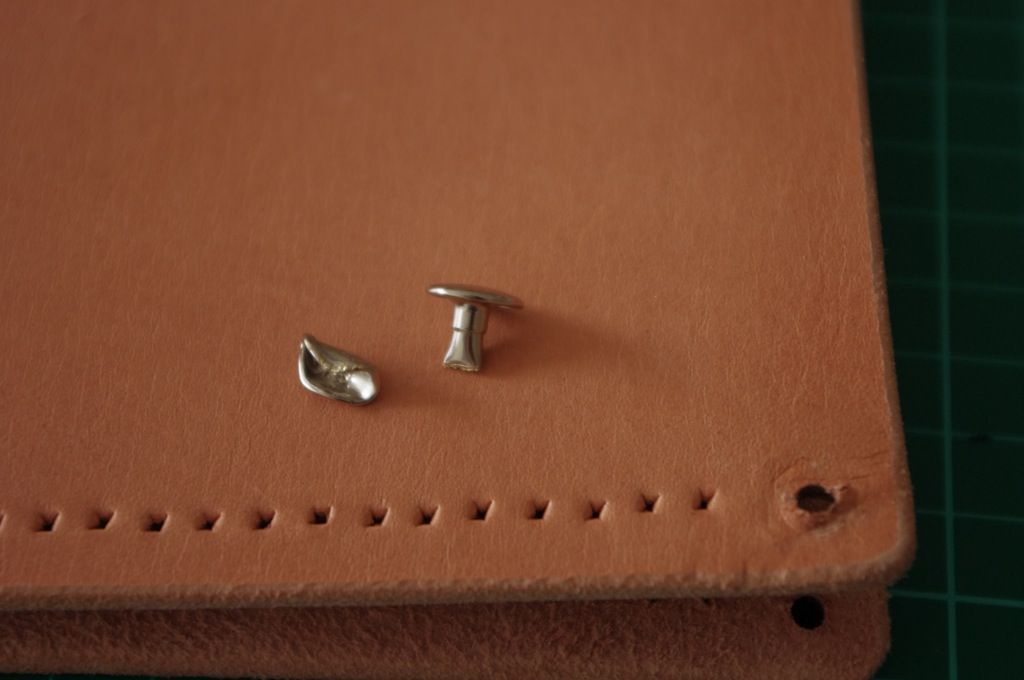 Job done!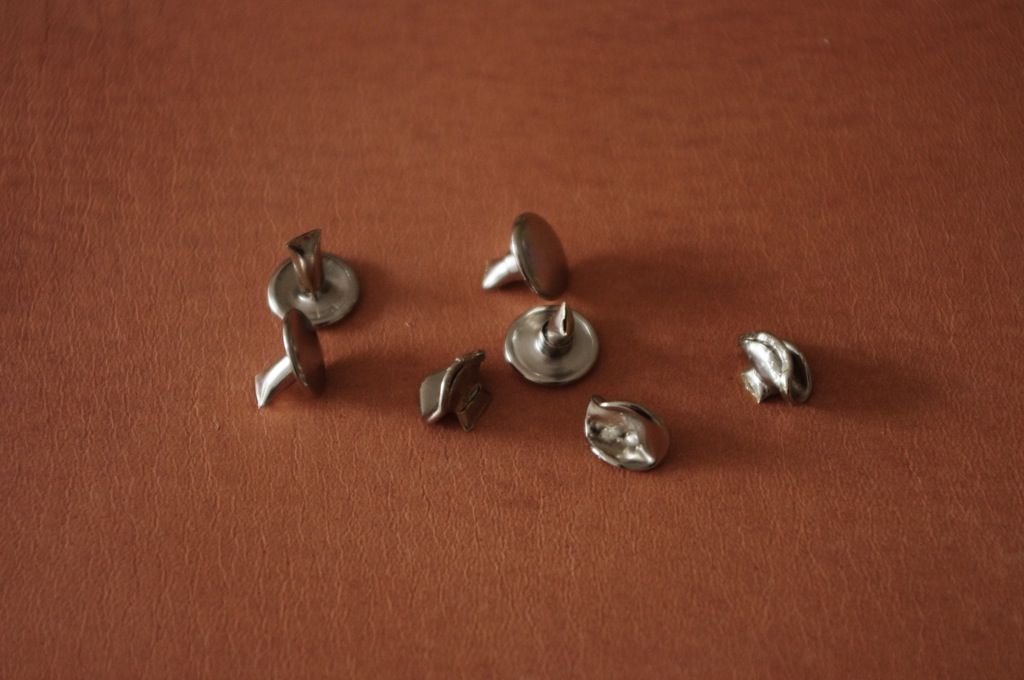 Rivet pieces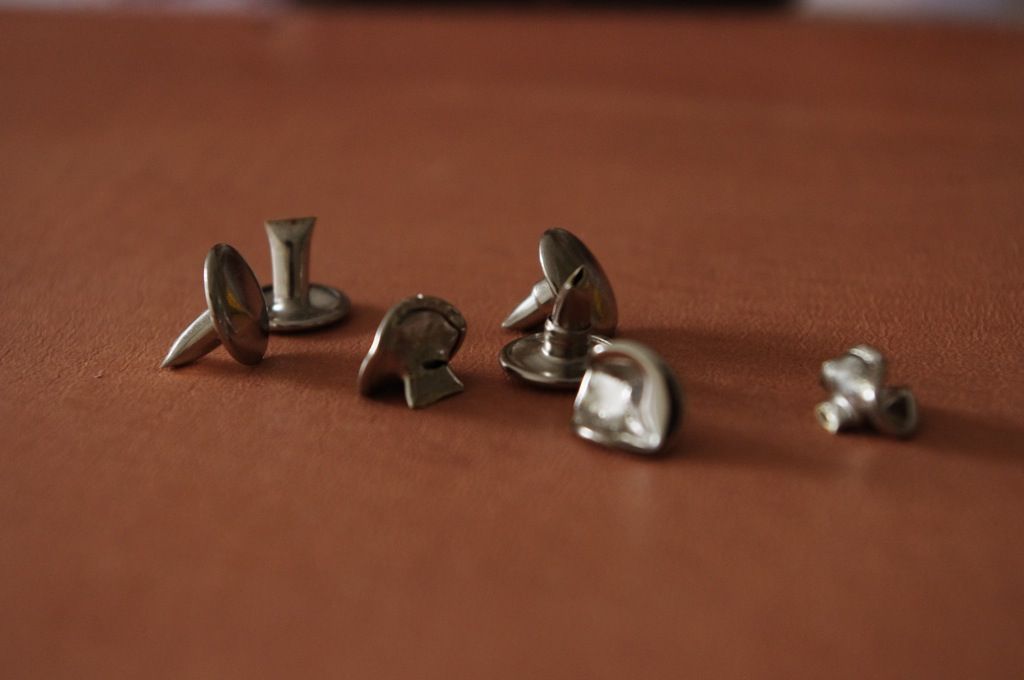 Close-up
It's a fairly simple process to remove the rivet, it's also one of the reason why this type of rivet is my second preference for fastening leather.