I have been busy making watch straps for the past month or so. I'm trying out new designs and working hard implementing it.
After trying out different types of leather, I decided to focus on vegetable-tanned leather. It's just simply a better leather to work with. I also found out that the waxed version is a fantastic leather for strap.
I have had two orders from the same person (Thanks Scott!), I must say he's the client to have. Generous, patient and has eyes for style, not to mention a lot of faith as well. He wanted me to build a strap from the waxed brown leather that I already have and grey coloured leather. His latter request left me scratching my head for a bit, I dislike using dyes as it's doesn't penetrate the leather all the way through and may fade overtime, even so I didn't even think grey coloured dye exist. After consulting a fellow strapmaker, I found the solution, literally.
He suggested to experiment with a vineagroon dye, it's basically rust in a liquid form. At full strength it will turn the leather pitch black, adjusting the amount of rust should yield a grey colour and the best thing about this is it's permanent. The only drawbacks are it takes a while to make the solution and the smell is not for the faint hearted. I made three different batch so I can test the ratio correctly. I must say I'm pleased with the result, combined with Obenauf's, the end product is fantastic. I will go into details comparing different solution in a different entry.
For now, here's the picture of some straps that I made recently: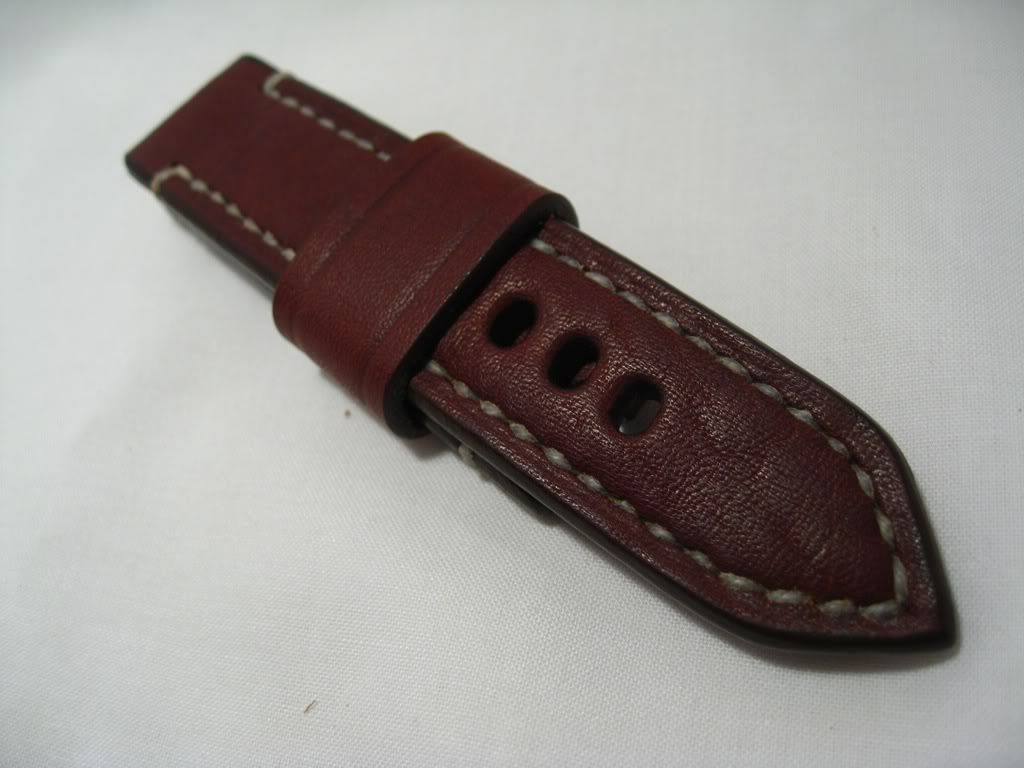 Waxed Brown with white stitching for Scott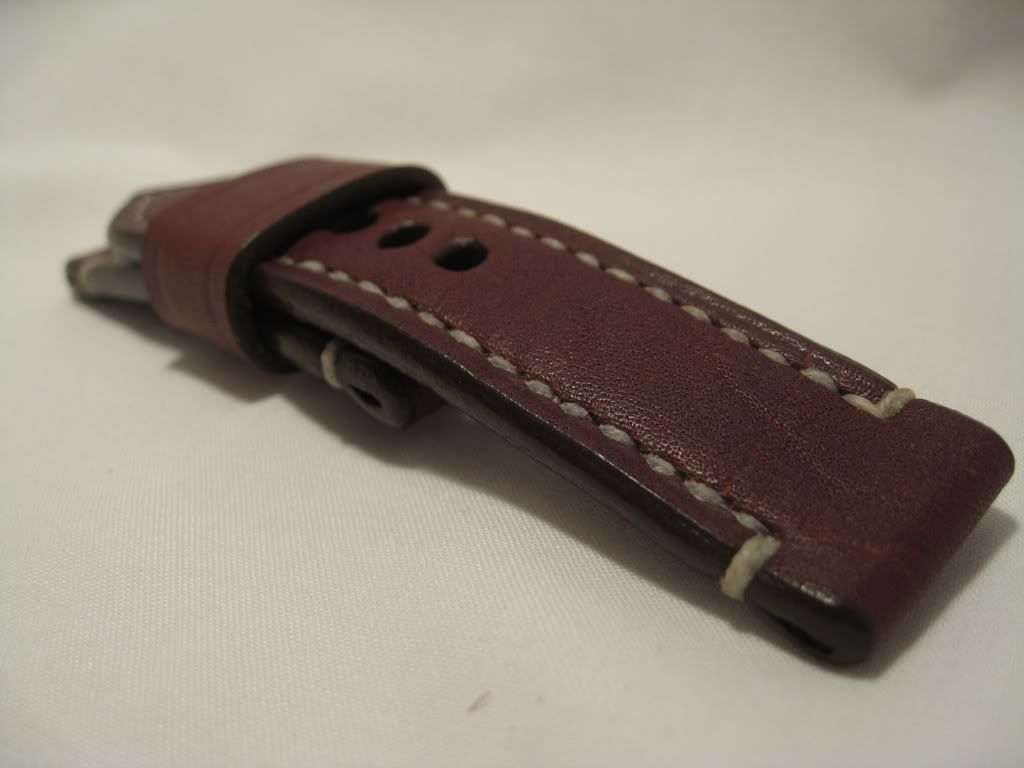 Different angle
Photo courtesy of Scott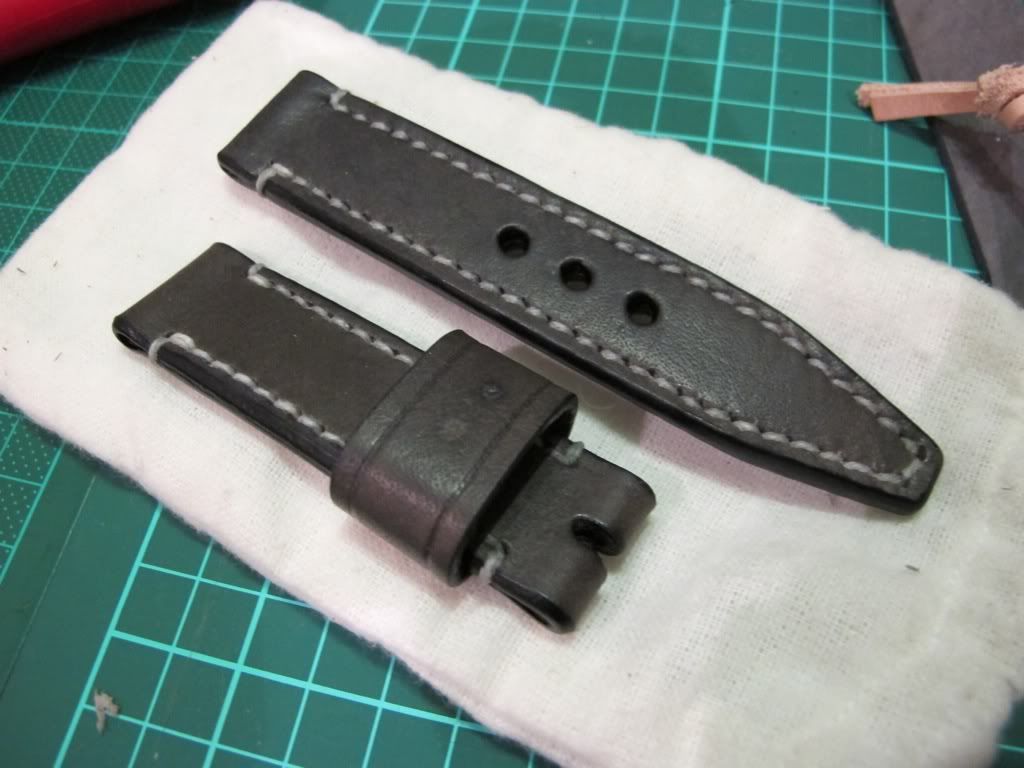 Vineagroon grey for Scott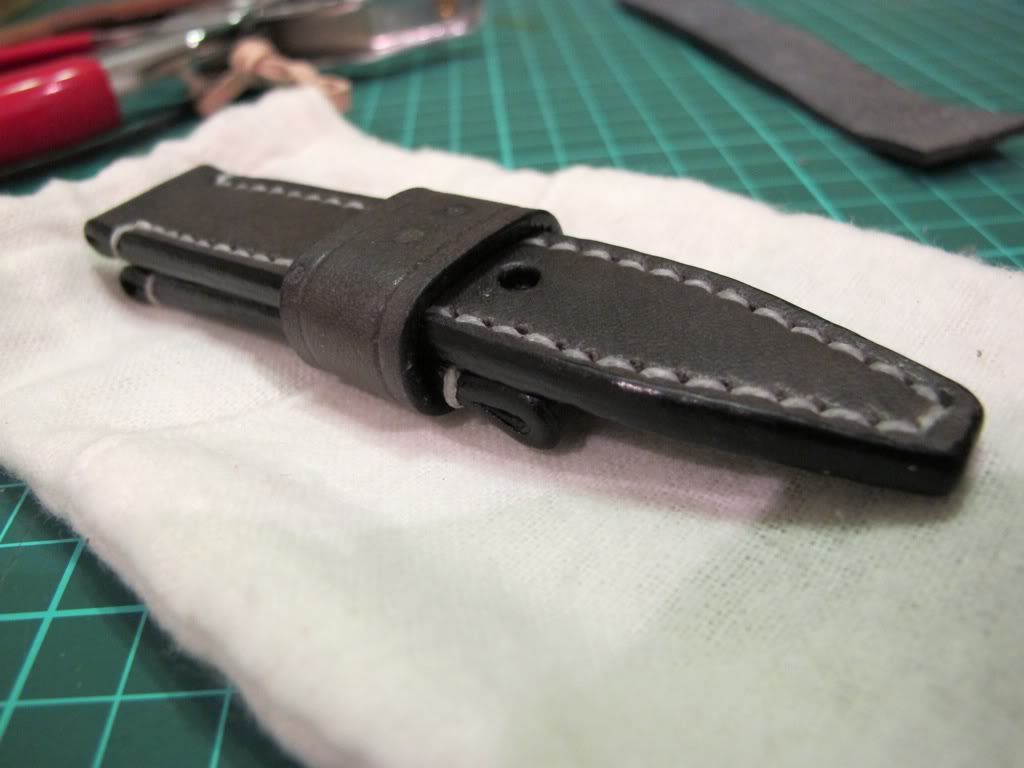 Different angle
Photo courtesy of Scott (beautiful watch)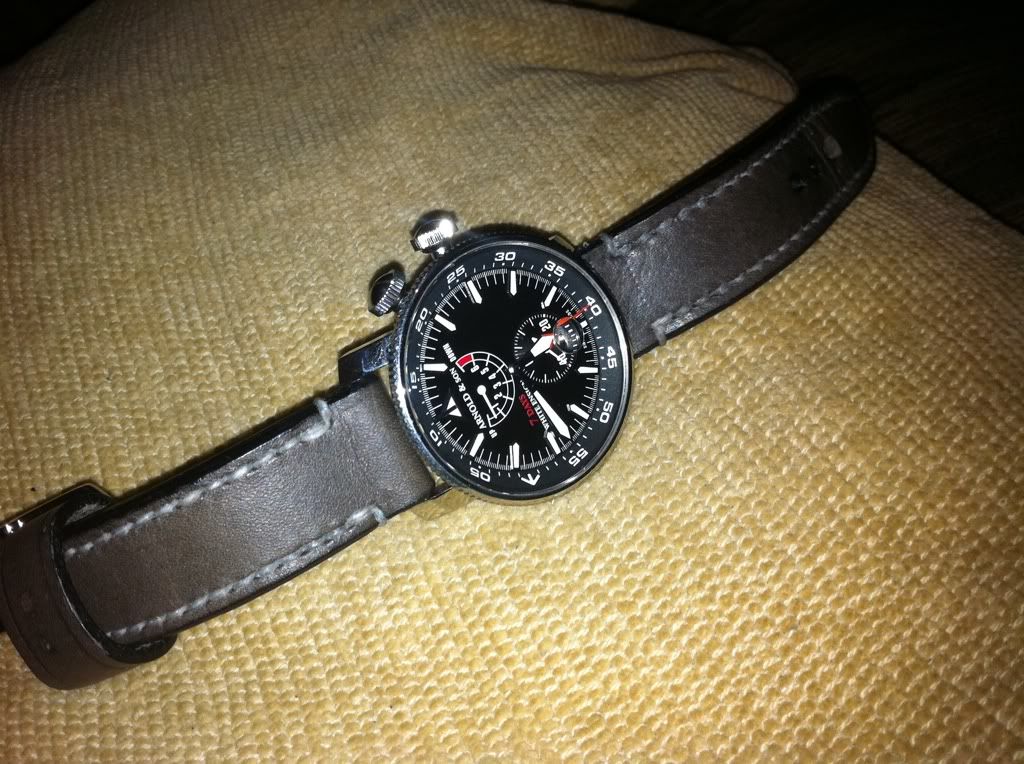 Another photo courtesy of Scott
Natural leather with white stich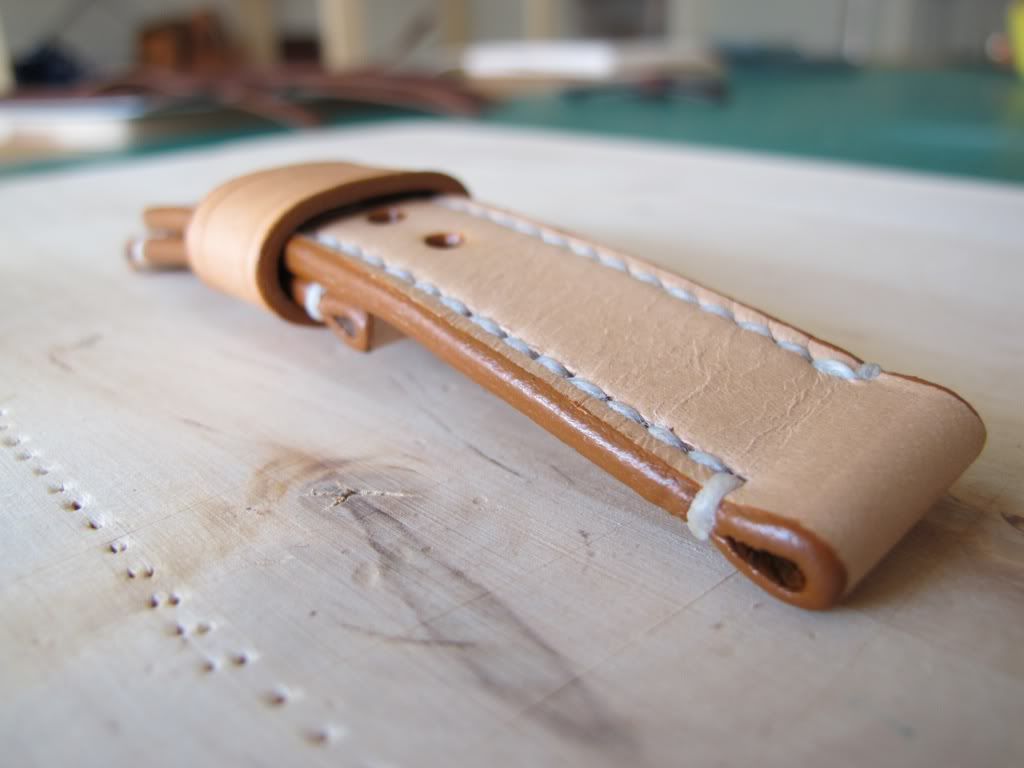 Different angle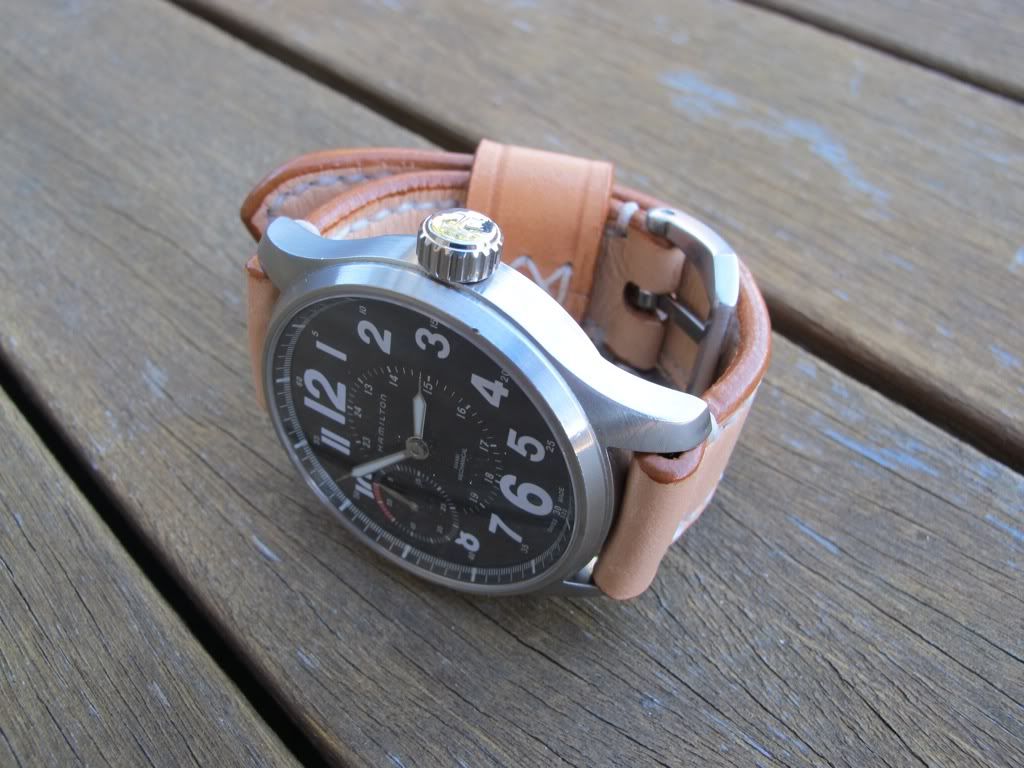 Mounted on the watch