The laptop bag was the first big project (compared to phone pouches and strap) that I've accomplished. It gave me a lot of learning experience.
It took me quite a while since I was fairly new to big projects like this and have not learned to plan it the right way. I modeled it after the phone pouch and the closure flap was inspired by the Longchamp bag. It's made to fit a 13 inch Macbook. I also added the pullout strap after finding it difficult to pull the laptop out and it made a tremendous difference.
The body is made with 2mm thick vegetable tanned leather and lined with similar thickness shrunken grain chromed-tanned leather in yellow. A yellow thread was used for the stitching. The flap is made with double 1.5mm thick vegetable tanned leather, stitched with blue thread. I added two wrap-around strap with buckles attached. This serve two purposes: 1) To aid the structure of the bag and 2) To provide a closure for the lid. To finish it off I added a handle to make carrying it easier, which is made from 3mm vegetable tanned leather. In my opinion, this bag is well over-engineered for a simple task of transporting a laptop.
I gave the bag to my wife and she loves it, she's been using it ever since (for 1 and half years) and has slowly aged the leather.
Some areas that can be improved for future production:
1) The wrap around strap. A thicker leather shall be used to improve appearance.
2) The strap keeper. Redesigned form to accentuate the bag more.
3) The lining. The yellow leather is way too thick to use for the lining.
Some obligatory photos: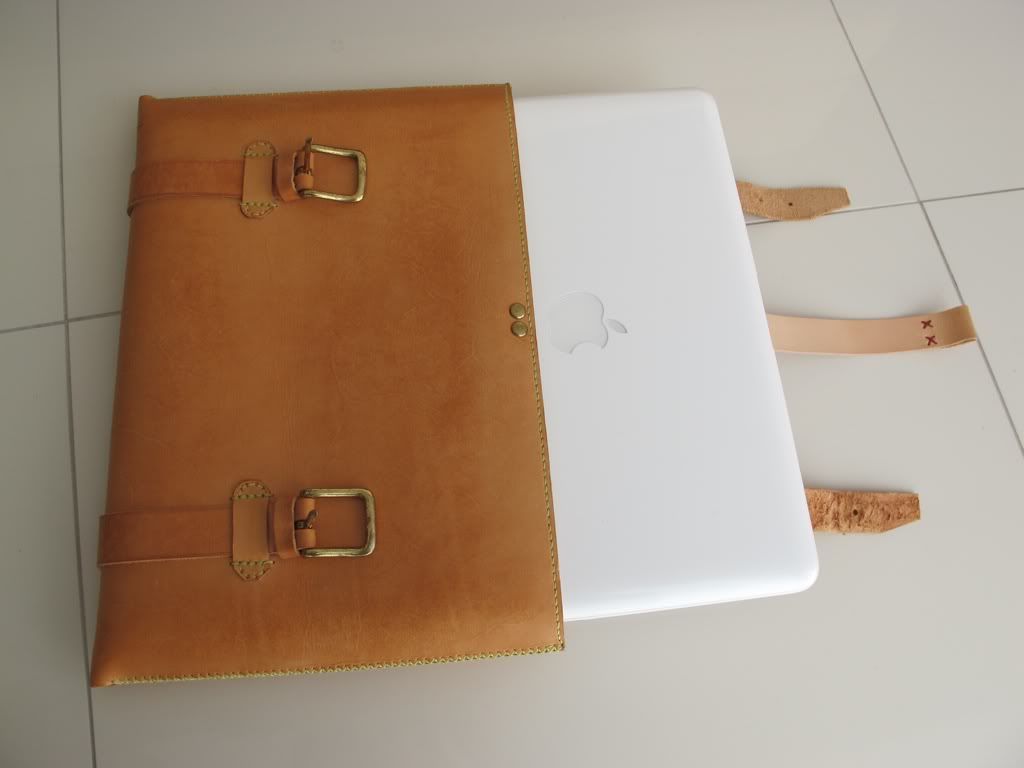 The pullout strap
Brass rivet for securing the pullout strap
Yellow shrunken grain leather
Stitching details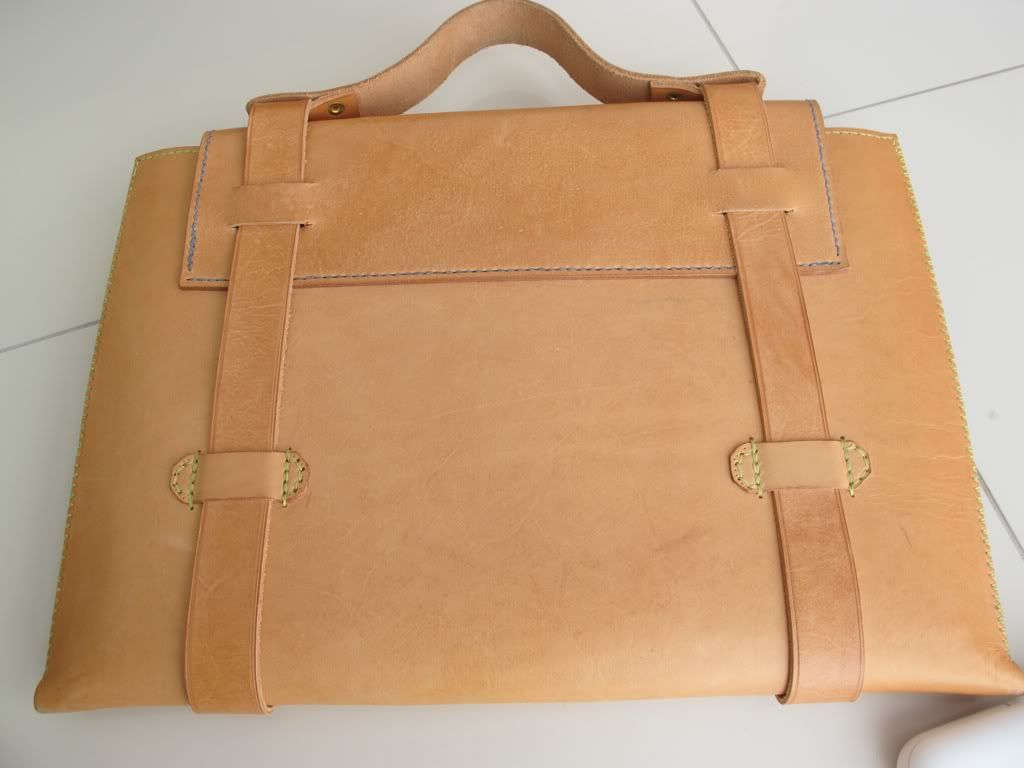 Back side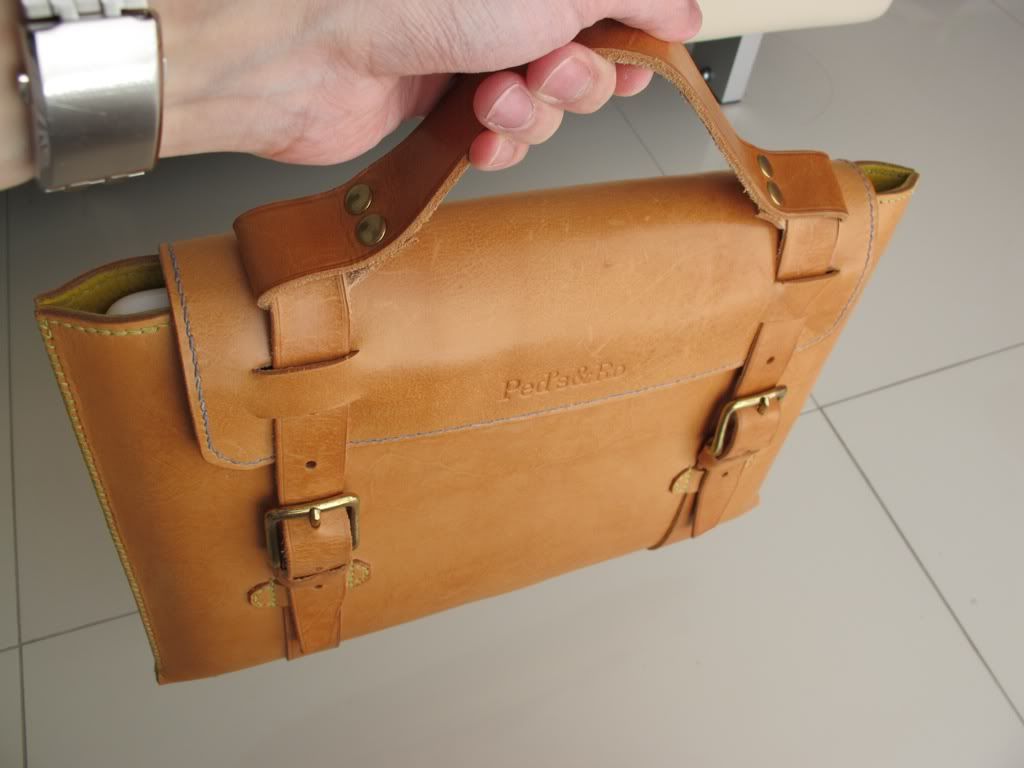 The leather handle
View from above
Another view