I've always believed that a nicely design gadget shouldn't be hidden in a bulky add on or similar. In my opinion, by putting a permanent casing, it will defeat the purpose of the actual design.
iPhone and iPad are two such examples. I'm fairly certain a lot of hours was spent designing those two products. They're beautifully made and it's such a shame if a case is installed to hide it's true shape.
I always had that in mind when designing the pouches. Maximum protection when not in use and maximum exposure of the design to the users.
The design for the iPad pouch mimic the iPhone pouch, minimalist style to complement the gadget. This will be a permanent part of Ped's & Ro label. The pouch is design to fit first generation iPad but will fit second generation as well as it is thinner.
I have designed few different versions, but at this stage I will stick with the minimalist style.
This blog post is worthless without pictures, without further ado:
Deep Red Shrunken-Grain leather. This is one of my favourite leather, quite heavy at 2.5mm, gorgeous colour.
Tan Oiled leather with loop closure. This leather has a very lovely hand feel, almost warm to touch, smells great too. Quite heavy at 2.5mm.
Sealed Vegetable-Tanned leather. I designed this pouch with internal pull out that gracefully 'lift' the iPad out. The loop is made from Veg-Tanned Kangaroo leather and is perfect for the job, it's thin enough not to be obstructive and strong enough not to stretch out. The loop also double as a closure.
No metal part is exposed from the inside of the pouch.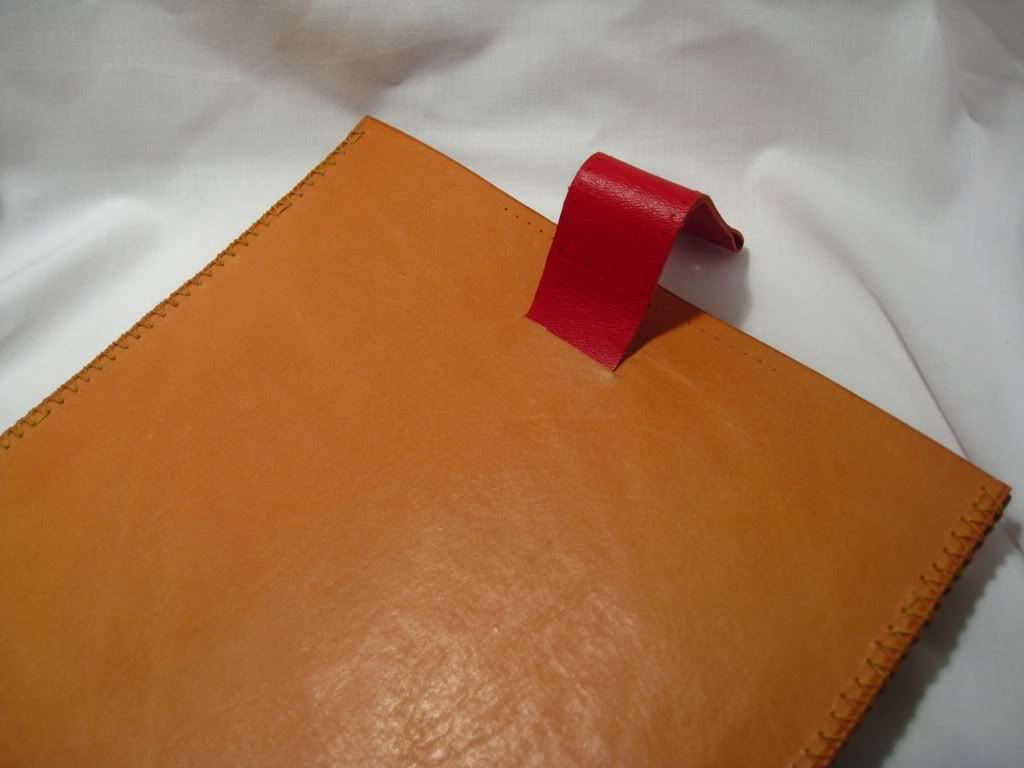 Back view