I finally bought my first dSLR earlier in the week, very excited! Bad and out of focus photo in this blog will be a history! The camera was supplied with a decent neck strap, it's good for hanging the camera around the neck but I much prefer to have the camera on my hand hence the preference for a wrist strap. The supplied strap is definitely too long to be a proper and comfortable wrist strap.
I decided to build myself a leather wrist strap for the camera. The leather will need to be thick to match the largish camera body, decided to use the 4mm Bridle leather. I was, at one point, undecided between buckle or string/thread attachment, but decided to go with string for simpler look albeit the safety aspect that the buckle will provide. For strength I use 6 ply linen thread, the thicker thread also gives a robust visual.
At this stage I'm still researching for the best string/thread to use for the wrist strap. I'm not fully convinced with linen thread, while it has a strong breaking point, due to it being a natural thread, it doesn't resist abrasion like a synthetic thread does. More on this later.
Some photos of the completed camera strap: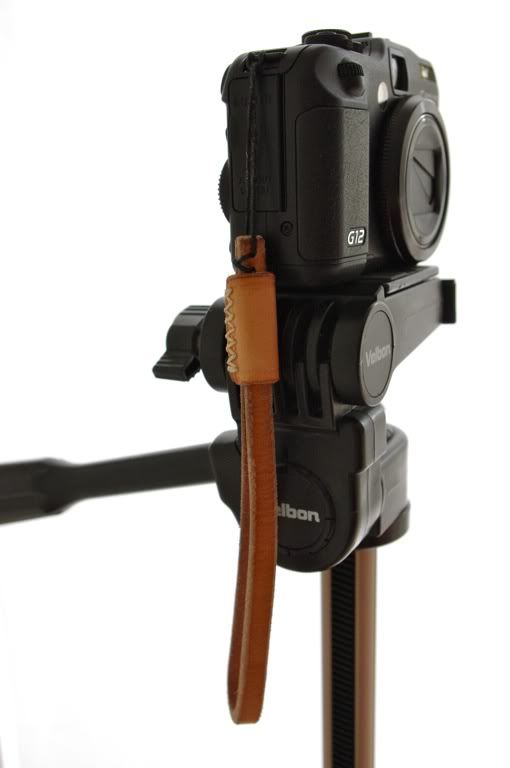 Mounted on a Canon G12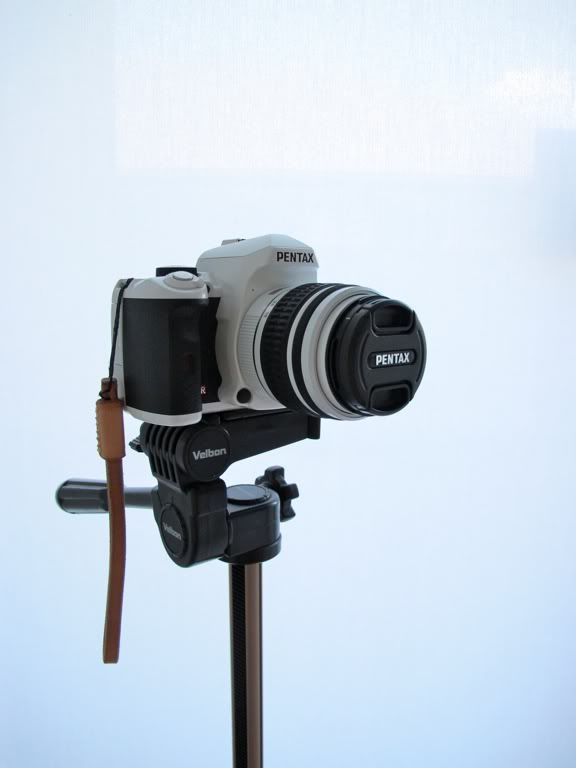 Mounted on a white Pentax K-r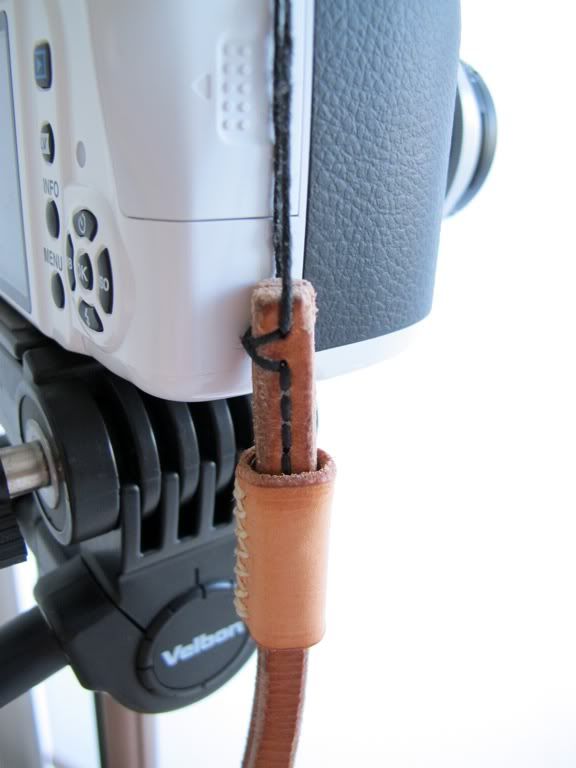 Stitching details
Worn on wrist